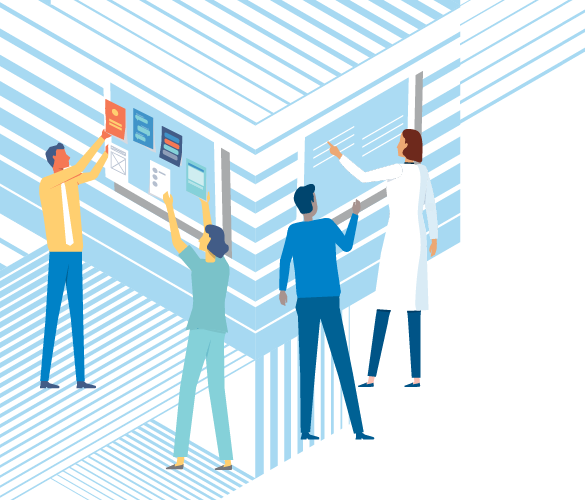 POST-EVENT
Thank You to Our 2022 Attendees!
Thank you to all of our conference attendees, speakers, poster authors, and sponsors for making the inaugural AHA Advancing Care Conference a fantastic event! We gathered in-person in Chicago to empower and support health care professionals who get things done. With over 25 breakout sessions, three keynotes, two networking receptions and countless "AHA!" moments, we strived to innovate and improve team performance, well-being, quality and education. Download our 2022 conference brochure to learn more about the conference and the sessions that were offered.
Download Brochure
Who Should Attend
Solve challenges with health care professionals just like you
The interdisciplinary attendees of the Advancing Care Conference are the health care professionals who put ideas into action at their organizations. Conference attendees include:
Quality and Safety Staff
Frontline Health Care Staff and Leaders
Performance Improvement Professionals
Health Care Educators
Featured Breakout Sessions
Dive into our conference agenda with detailed session information.
View All Session Details
Learn and apply a new way of evaluating safety culture conflict that will help manage the most difficult relationship scenarios. You will leave with a completed action plan for building safety culture in your work area. Audience interaction will include invitations to answer key questions, a personal handout to complete during presentation and discussion, role-plays and completion of handouts in small groups. Participants will receive take away tip sheets as well as their completed personal and teamwork action planning handouts.

Patient Care Plans in many organizations have become a click box requirement that neither support the patient's why nor prove meaningful to nursing staff. Even transitioning to an electronic medical record may offer automation but can lack unique components that allow for individualization within a diverse patient population. St. Luke's Health System hit delete on their care plan module and asked their nursing staff what they wanted. The result is a powerful new approach to patient care planning designed by nurses to include everyone on the care team. The new plan proves that a meaningful and regulatory compliant care plan is achievable when you remove self-imposed restrictions and requirements, and engage your staff doing the work.

The COVID-19 pandemic has heightened the burden of frontline health care providers who risk not only exposure to the virus but also a deleterious impact on their mental health and well-being as they face grief, uncertainty, and a lack of resources. Unfortunately, excessive stress and burnout can result in major depressive disorders and, ultimately, suicide, which have increased during the COVID-19 pandemic. This session assesses the impact of integrating mindfulness training into a large system nurse residency program for newly licensed nurses by offering four, hour-long, interactive learning activities along with tools, reminders, and a log for self-practice throughout their first six months of practice. Participants will learn strategies for decreasing stress and burnout in the healthcare setting.

In the ongoing narrative of worldwide change, the health care landscape has been shifted and redefined by new challenges, propelling teams into a new culture of working together. This interactive session will explore the need to adjust our strategy to rebuild both leaders and frontline staff – we are not who we once were and move through the process of repairing and regaining your team's momentum. Participants will gain practical tools to re-engage and unleash the power of their team.
When organizational culture learns from the celebration and structures of other cultures it is one step closer to being a place that feels like a home. Participants will look at developing Meaningful Celebration – the deliberate creation of a vessel for a community feeling that can be repeated over time. Participants will also assess current celebration culture and start designing one (or maybe two) potential low-cost, high-engagement events to use as a starting point in their exploration of a different type of culture.

Burnout in health care has made headlines, but the data tell a more nuanced story. Although some health care workers have experienced crippling emotional exhaustion, others have felt more empowered. Join us as we explore survey data that quantifies the disparities across role, race, and region and discover actionable strategies for cultivating resilience universally.

The COVID-19 pandemic has been traumatic for many health care clinicians. It is critical for health care and frontline leaders to conceptualize the pandemic as a traumatic event and recognize their critical role in managing the aftermath. In this session, attendees will gain a better understanding of the traumatic nature of the pandemic, the impact of trauma on individuals and organizations, how to foster post-traumatic growth coming out of the pandemic and build trust with your clinicians. We will share how one leading health care organization is addressing these issues and best practices and insights gained from our work with 40+ other healthcare systems across the country.

Stories are the beginning for creating change...but it is ultimately the who and the how of the story and the what happens afterwards that are the most pivotal narratives that drive sustainable change. This session will share some takeaways on how to effectively empower your physician partners on creating a Just Culture based on transparency, resiliency, and restorative justice. Active reflection and participation surrounding application of the Swiss Cheese theory of errors, integrating principles of Just Culture, and key steps in change management will be discussed.
Program Features
Plan. Design. Execute with Confidence.
Attendees of this interactive conference experience can expect to: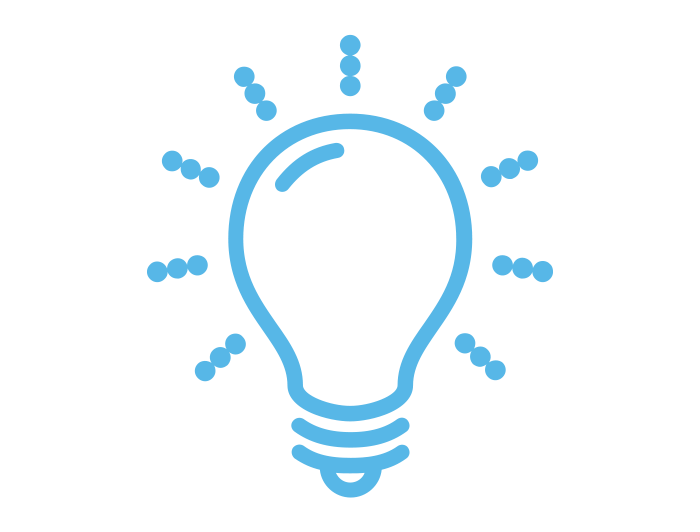 Solve specific challenges
Participants drive the content of the Advancing Care Conference via frequent and varied opportunities to submit ideas, voice opinions and highlight real-world challenges they need to solve.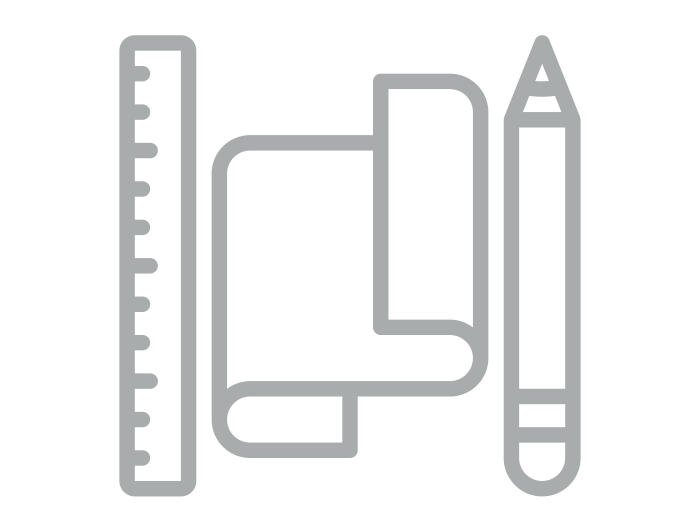 Shape your own path
Cutting-edge design thinking strategies and a customizable guide will equip each participant to create tailored solutions to challenges at their organizations.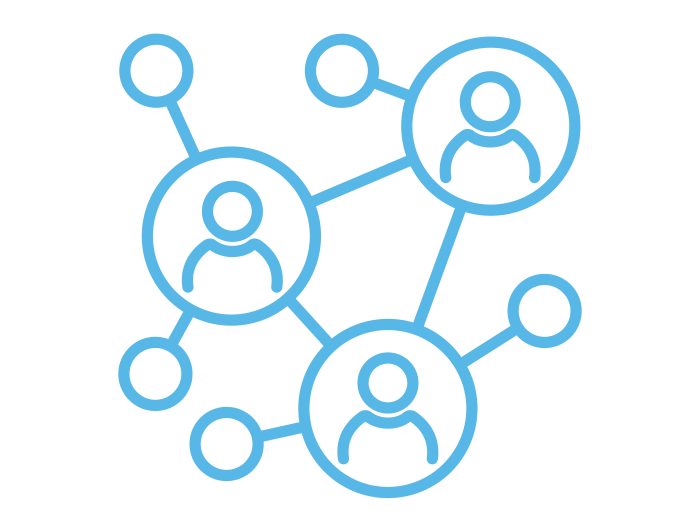 Build Connections That Drive Change
Through the conference's virtual and in-person experiences, participants will work actively and collaboratively on building and implementing solutions that work.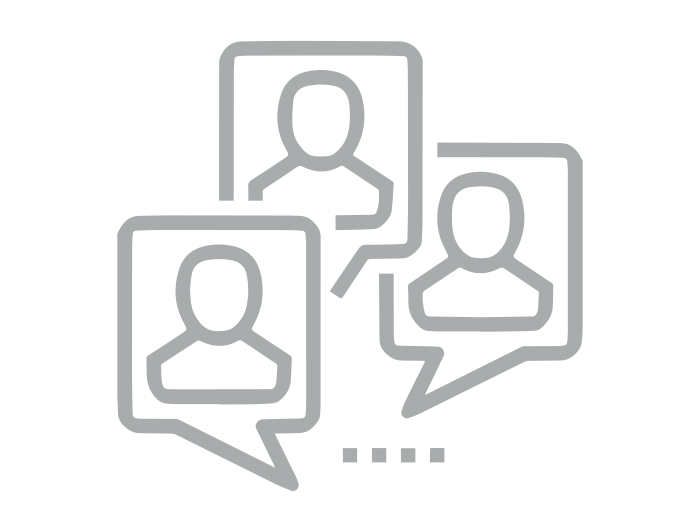 Walk away with a plan and community of accountability
This conference doesn't end when attendees leave Chicago. Each participant will have access to custom tools and a virtual community to provide the structure and accountability needed to see results.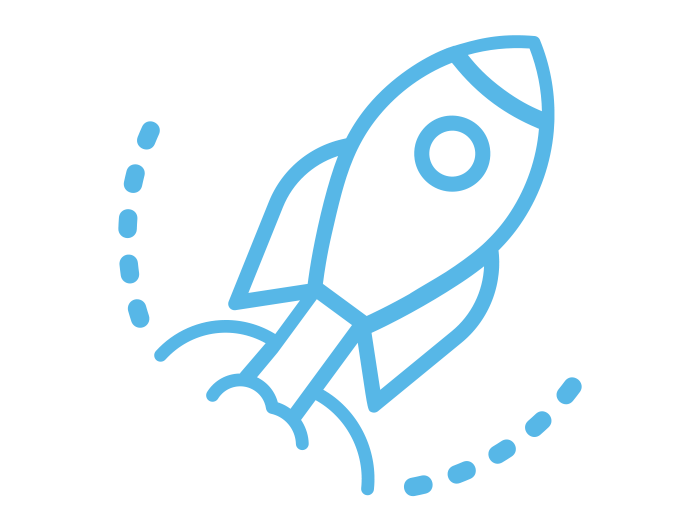 Learn the latest on health care quality, teamwork and more
Move from crisis to quality with tools and insights to bring your team together to improve performance and outcomes, innovate care delivery, and empower our workforce.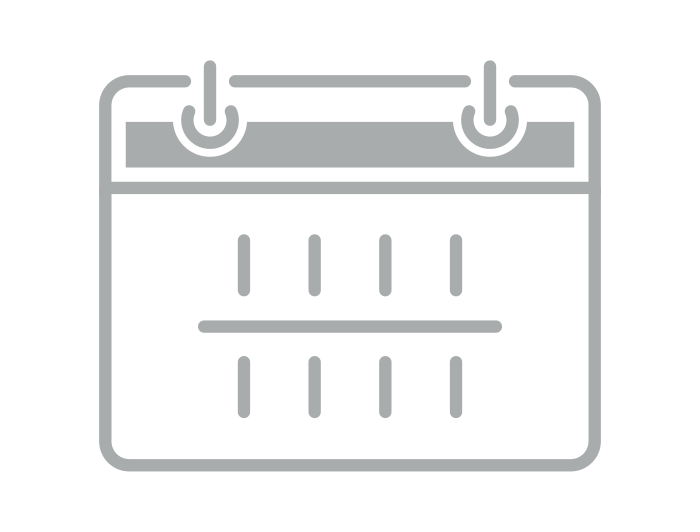 Grow skills and connections year over year
This annual experience will provide participants with the opportunity to bring new challenges and ideas to the table each year.
Stay in the Loop
Join Our Mailing List
Get updates & announcements about the Advancing Care Conference.