Important Notice:
Given the ongoing impact of COVID-19 and as part of the AHA's continuing efforts to support frontline health care professionals, educators, and leaders, we are postponing the inaugural Advancing Care Conference, originally scheduled for October 4-6 in Chicago, to 2022. Additional details including the new conference date will be forthcoming.
We hope to see you in 2022!
Main Conference
| | Regular | Onsite |
| --- | --- | --- |
| Regular | $650 | $700 |
| Team Rate* | $550 | $600 |
| Student | $425 | $475 |
| Govermant Rate | $450 | $450 |
| Presenters | $500 | $500 |
| Posters | $575 | $575 |
*Teams must be made up of 3 or more employees from the same organization are eligible for the team rate. Any interested teams should have one representative email the list of attendees to AdvancingCare@AHA.org before registering to receive the discounted rate.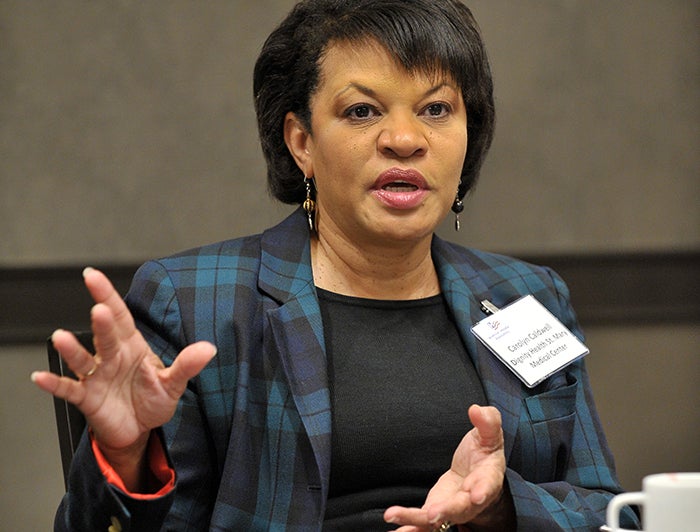 Make your case to attend
Start budgeting now to take part in the first-ever Advancing Care Conference. Make the case to attend to your supervisor with the letter templates below.
Substitutions, Cancellations and Refunds
If you registered for conference but can no longer attend, you may send a substitute, by emailing AdvancingCare@AHA.org. If you must cancel entirely, your request for a refund – minus a $250 processing fee – must be made in writing to AdvancingCare@AHA.org no later than Sept. 13, 2021. Refunds will be processed within two weeks of the request. Cancellations made after Sept. 13, 2021, will not be eligible for a refund. In the unlikely event that the conference is cancelled and/or its related events due to low enrollment, public health concerns, natural disasters or unforeseen weather conditions, commercial or financial circumstances, or any other foreseen or unforeseen event, Advancing Care Conference will provide a refund for registration costs but is not responsible for non-refundable items such as airfare and hotel costs.