Move from Crisis to Quality
A New Conference Experience for the Health Care's Frontline from the American Hospital Association.
Often, we attend a conference on a whim hoping to get something out of it. We come unprepared and leave overwhelmed. The AHA (American Hospital Association) Advancing Care Conference aims to provide attendees a customized and actionable experience that both equips and empowers.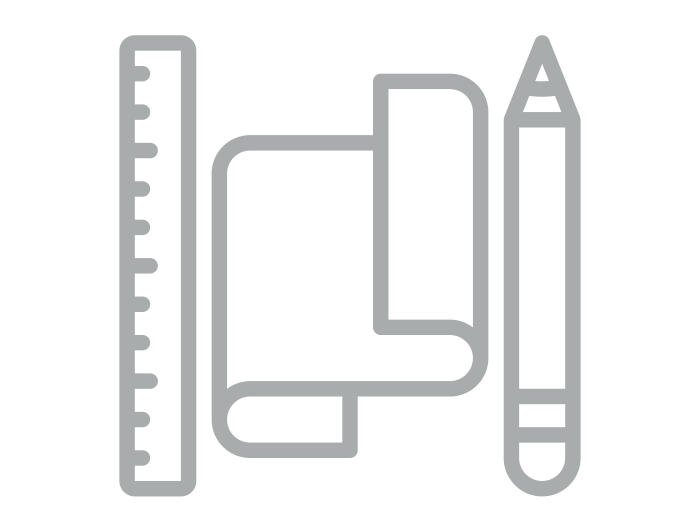 The AHA Advancing Care Conference achieves this through three phases:
Planning (August-September, Online): The experience begins with online support in August-September utilizing innovative design thinking* exercises where attendees will begin to complete their conference navigation tool. This will help attendees navigate the conference and document specific challenges they wish to address by attending.
Celebration (October 4-6, Chicago): During the in-person event in October, attendees will attend breakout sessions that capture learnings and "AHA! Moments" via the navigation tool and will turn it into a customized action plan through a design thinking experience during the final keynote.
Implementation (October-December): Following the in-person celebration, additional support will be offered online through December. Attendees can consult with their peers, conference speakers and other subject matter experts on the progress of their action plans.
This format provides you with the accountability and structure you need to make a positive impact at your organization.
*What is design thinking?
"Design thinking is a human-centered approach to innovation that draws from the designer's toolkit to integrate the needs of people, the possibilities of technology, and the requirements for business success." - Tim Brown, Executive Chair of IDEO
Many system planning processes start with the business need but with design thinking, you start with prioritizing the human needs which include the patient, family, and health care team. Design thinking tools are visual based and collaborative in nature. The tools are available for all the steps of managing change (e.g., visualize the system, components, and connections, map stakeholders, build empathy and buy-in, reframe the challenge).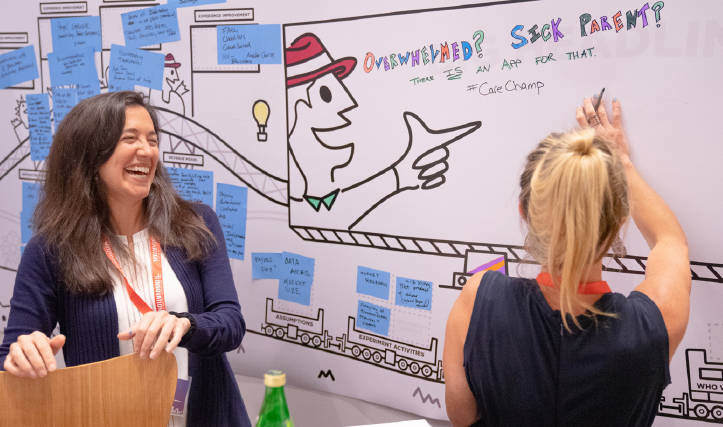 Experience design thinking in action
Check out our first conference workshop What's Your Story? Crafting Narratives That Inspire Change featuring design thinking tools and principles of storytelling to help understand and address everyday challenges. Following a presentation from our friends with the design firm Do Tank, participants use a custom template to understand their audience, create a strong outline, and tell a story that is visually and narratively compelling.
Download Storytelling Template